How Kaelo Xelus ™ Gap Cover Works
December 18, 2021
If you've been wondering about Xelus gap cover, it's time to do some research.
Gap cover offerings differ between service providers. However, gap cover remains a necessary supplement to your hospital plan.
It helps you fill the gap when you least expect to pay out for hospital expenses.
If you're wondering about whether Gap Cover is for Hospital plans too?
Yes.
Gap cover is for anyone on any  medical aid, and that includes hospital plans from registered medical schemes.
Medical aid members can apply for one medical gap cover quote
by completing and sending the form on this page
What Xelus Gap Cover Offers and What Xelus Can Do for You –
Xelus gap cover fills the gap between what your affordable medical aid pays and what specialists charge during a hospital stay. Often this is referred to as a tariff gap or shortfall. So essentially Xelus cover is a type of critical illness insurance.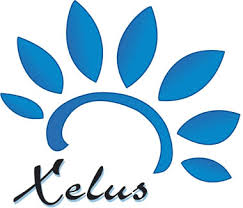 Xelus gap cover philosophy has a common objective: to provide adequate financial cover, so you don't have to find cash in times of crisis.
The gap cover plans from Xelus provide a level of wellness which stretches across various business spectrums.
The company boasts an efficient operational structure so it can offer optimal value to members.
Comprehensive gap cover at a very affordable rate –
Xelus has been designed to provide comprehensive gap cover. That includes shortfall cover for cancer treatment technologies, in-hospital gap cover and any deductibles or co-payments arising from a stay in a hospital.
Xelus cover also offers healthcare solutions for members who are employed but uninsured. The wellness management processes have been designed to be cost effective.
Gap cover plans work via primary care practitioners to effectively manage the main care needs of employees.
You Need to Currently Belong to a Medical Aid Scheme
Since medical aid schemes don't cover all your in-hospital expenses, Xelus cover is the ideal supplement to your medical aid policy. If you belong to one of the schemes below you qualify for Xelus gap cover:
Sizwe medical aid
Liberty medical aid
Genesis medical aid
Hosmed medical aid
Discovery health medical aid
Bonitas medical aid
GEMS medical aid
Exclusions on Xelus Cover
Like most insurance policies, Xelus excludes claims arising from self-inflicted injuries, cosmetic surgery and suicide attempts. Make sure you understand the exclusions when taking out a policy for gap cover or medical aid.
Waiting Periods
When taking out a Xelus gap cover policy, there is a three-month waiting period and 12 months for maternity. There is also a certain waiting period for pre-existing conditions.
Maximum Entry And Cover Age
Some gap covers implement a maximum entry age as well as a maximum coverage. You can contact us to find out more about their entry requirements for shortfall insurance.
Medical aid members can apply for a medical gap cover quote
by completing and sending the form on this page
All info was correct at time of publishing