Gap Cover For CAMAF Medical Scheme
December 14, 2021
To avoid having to go to a state hospital for an emergency procedure, many South Africans are paying a lot of money each month to belong to a medical aid. Here we will have a look at gap cover for CAMAF medical scheme.
They're inclined to be disillusioned though because they pay a huge premium each month only to discover that they still have to pay huge medical bills for a stint in the hospital.
The reason for this is that fees charged by the medical profession are way beyond what the medical aid is prepared to pay.
The Department of Health has provided a list of recommended tariffs for certain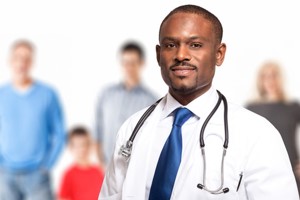 treatments in the hospital. It is known as the Reference Price List (RPL). Medical aids use is it calculate what they will pay out. So they are the rates a medical aid will pay for certain treatments and they differ from scheme to scheme.
Most of the entry-level medical aids will pay for in-hospital expenses at 100% of the scheme rate wholesome of the larger ones will pay up to 300% of the scheme rate.
Plans which pay 300% for Specialists
CAMAF is one of South Africa's medical schemes. It is a restricted medical aid. This means not everyone in South Africa can join up and make use of their services and products. This is a medical aid for Chartered Accountants which was started in 1951.
It was at first designed for accounting professionals. They believe they offer benefits which are superior to those offered by open schemes. They combine excellent healthcare benefits with their wellness- and loyalty programme, Multiply.
Cover for Individuals and Companies – Gap Cover For CAMAF
Its cover extends to individuals as well as companies. Members can choose between 6 benefit options to cater for different income levels and for different health needs. These plans are the Alliance Plan, Double Plus-, First Choice-, Network choice-, Essential Plus and Vital.
For out of hospital coverage, CAMAF offers unlimited access to radiology and pathological testing.  For instance, when you look at their Vital Plan you see that you can use any private hospitals but in-hospital, they will pay up to 300% for doctors and specialists.
This also means that if the specialists charge you way beyond the 300% which they in all likelihood will, without medical gap cover you will have to pay up the balance from your own pocket. So this amount can run into hundreds of thousands of Rands.
Being on a good medical aid like CAMAF just isn't enough anymore. Members of medical aids are always going to have to find extra funds to cover hospital costs, and this can many times be up to 5x more than what the medical aid will pay. So you won't find it difficult looking for gap cover providers in South Africa, as there are many excellent choices, and premiums are low – can be anything from R120 a month, sometimes even less, and sometimes more.
Get Gap Cover For CAMAF – it can Make a Huge Difference
Gap cover allows your whole family to be covered provided they are all on the same medical aid.  Get gap cover today.  Don't delay, because if your entire family were involved in a huge accident and required emergency surgery. So without it, the financial implications could be just too unbearable to contemplate.
Complete and submit the form on this page to get a Gap Cover quote.
All info was correct at time of publishing