Medical Gap Protection from Zestlife
December 19, 2021
Most people, when they join a medical aid, think their cover isn't going to pay their medical bills in full.  Your medical aid pays your biggest bills just partially. Although you are on a full medical aid plan, you may wonder what the word comprehensive even means when you find yourself having to fork out for some treatments. That's where the medical gap protection from Zestlife offers come into play.
What's the point of a comprehensive medical aid if you've always got to pay for a good part of the medical bill? So gap cover has become vital. It is affordable, so it makes financial sense to have gap cover if you don't want to go bankrupt on your medical aid. Shortfall cover pays for those amounts your medical aid plan doesn't cover.
Zestlife, a financial services provider, knows too well that your medical aid won't cover your in-hospital costs. They know that most medical aids only cover 100% of medical practitioner's costs and that some doctors charge as much as 500% above the standard medical aid rate.
About the Medical Gap Protection Zestlife Offers

Here are the 2023 prices:
Zestlife has a highly skilled team of call centre agents. They offer a range of competitive insurance as well as non-insurance products and services to their clients.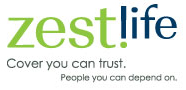 They provide medical gap cover that gives you financial help for that amount your medical aid doesn't cover. Having gap cover means you have full cover for all your medical expenses.
You MUST Belong to a Medical Aid Scheme to Qualify
Zestlife doesn't fall under the Medical Schemes Act of 1998, so their gap cover isn't tax deductible like a medical aid policy.
Zestlife gap cover is a supplement to your med scheme. To qualify for medical gap cover from Zestlife you need to belong to a medical aid scheme. Zestlife isn't a medical scheme, but it offers you gap cover. When you take the family package for Zestlife gap cover, the policy covers your entire family if they all belong to the same medical aid.
You need to be a member of a medical scheme to qualify for medical gap cover. If you are a medical aid member, please complete and send the form on this page to get a gap cover quote
Other Gap Protection Zestlife Has
Some listed procedures are covered on an out-patient basis.
Some in-hospital dental procedures will be covered.
They have a 12 month waiting period for pre-existing conditions and pregnancy.
It's easy to claim from Zestlife – claims must be submitted within six months of your hospital stay. You must be able to submit relevant admission forms and medical aid paperwork
Zestlife assesses your claim and once approved, Zestlife will pay out within 14 working days.
The gap cover company pays the money to you and not to any medical practitioners
Medical aid members can apply for a free medical gap cover quote from Zestlife by filling in the online form.
If you have medical aid membership, please apply for a gap cover quote by completing and sending the form on this page
All info was correct at time of publishing