An Outline of Gap Cover in South Africa
December 14, 2020
Gap Cover isn't a medical aid. This is an outline of gap cover which is a short term insurance product that offers you several benefits.
Your medical aid will only partially pay most medical treatments. Then this gap cover steps in and pays that excess amount the medical aid won't pay and which you would have to pay were it not for gap cover.
A typical example of a shortfall amount
A typical example of this sort of hospital procedure would be you going to hospital for and  Acute Appendicitis operation. Between the surgeon and the anaesthetist you could be billed R18 000. The medical aid's rate for this kind of surgery is R12 000. That leaves R6 000 unaccounted for.
If you don't have gap cover you will have to pay the R6 000 shortfall. For much more severe operations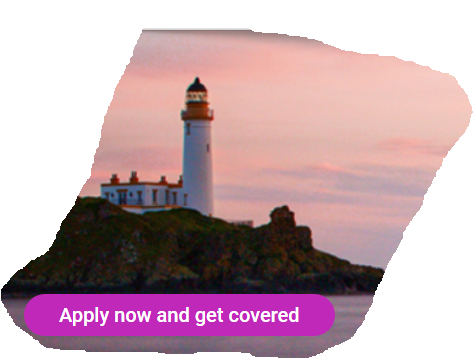 this shortfall amount could be R60 000 or even R600 000 depending on many factors.
Read an interesting gap cover testimonial here
An outline of gap cover limitations

When you start gap cover, there are waiting periods you must serve, and if it's the general waiting period of 3 months or the 9 – 12 months for specific procedures, they at least run concurrently.
With gap cover you have cover for sub-limits, co-payments as well as oncology treatment shortfalls.
Typical example of a co-payment
Your medical aid pays for just some of the services you need. When you require these services, to access them you have to first pay a part of the charges. This is the co-pay. But what if you can't pay the sum required? Then you can't have treatment.
The part you are expected to pay upfront is the co-pay. It is a fixed sum of money you will pay for a service. For example, your medical aid plan might have a co-payment of  R600 for laboratory services. You will first have to pay this R600 for the tests and only then can you claim in back from your gap cover.
Complete and submit the form on this page. We will send you a quote, then
help you to sign up. NOTE: gap cover is for medical aid members in South Africa only
Further outline of gap cover
Gap Cover doesn't pay any service providers. Instead, the money is paid into your bank account and then it is up to you to pay your medical bills.
Gap cover doesn't provide any cover that isn't listed with your medical aid.
South Africa has many gap cover providers, and you can sign up for gap cover by completing the short online form so that an agent can call you back.
To be eligible for gap cover, you must belong to a registered medical aid.
If you want to submit a claim for gap cover, you will need to attach all the required documents. This can include the likes of the gap cover provider's claim forms and a copy of the hospital account. It will also include a copy of accounts you are claiming for and the medical scheme statement which shows the partial amount they have paid.
Before you claim gap cover, you need to read your policy documents and understand what waiting periods and exclusions exist.
If your medical aid premiums as well as medical treatments have doubled in price over the past years, you can be so thankful for gap cover and be one of the many gap cover policyholders to benefit.
Complete and submit the form on this page so we can send you a quote and help you to sign up. NOTE: gap cover is for medical aid members in South Africa only
All info was correct at time of publishing