Gap Cover for Momentum Medical Aid
December 18, 2021
Momentum Health is part of the large "Momentum Group". Gap cover for Momentum medical aid will supplement your flexible medical aid products from Momentum.
There are six different types of plans on offer to suit all pockets. Also, Momentum provides a rewards scheme which offers great discounts on products.
The Momentum group has various other portfolios and companies which liaise and work well with the Health Medical Schemes. So let us take a look why you might need gap cover for Momentum medical aid.
 Gap Insurance Cover – Gap Cover for Momentum Medical Aid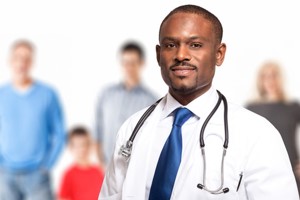 Over the past years, there has been a fairly significant increase in the amount that Doctors and Specialists charge. There is no limit to what Doctors/Specialists who are not in service providers with Momentum Medical Aid may charge.
That is why gap insurance is a great supplement for a medical aid, to help with shortfalls or copayments. The Gap insurance is administrated by the Momentum Group portfolio and is underwritten by Guard link Insurance Company Ltd. This Gap insurance policy can cover not only possible shortfalls for in hospital but includes cover for many out of hospital procedures.
Advantages of Gap Insurance: Momentum Group.
Reduce Financial Burden in a case of accident/illness. Importantly, the shortfall on medical aid benefits and payouts can be quite significant. The policyholder has peace of mind.
 Only three months general waiting period.
Momentum Insurance offers gap cover that is within the Momentum group of companies. This also means the design of this gap cover will work directly with your medical aid.
Health Saver 
This is a scheme which is not part of Momentum Health. It is a scheme whereby the member puts aside every month, savings, which will help to fund when needed any co-payments or shortfalls. There are no admin or transaction fees. The advantage is that the Saver Scheme can liaise closely when needed with Momentum Health.
Cost
The cover can be arranged for as little as R 229 a month. If a member is under the age of 42 years, then the cover will cost R 229.00 per month. If the member is over 42 years old, then the cost rises slightly to R 319.00 per month. Anyone younger than 65 years can apply to arrange gap cover.
Contact Momentum Health on 0860 784 767.
Student Gap Cover – Gap Cover for Momentum Medical Aid
Momentum Health Ingwe plan is particularly great for students. A gap cover is also available covering this plan through the Momentum Group. The cost is R 77 a month .
Contact 0860 102 493.
Additional Gap Cover Insurance Companies
Also in addition to the actual Momentum Insurance group, there are a few other reliable insurance companies who work very closely with Momentum Health with gap insurance.
The above three companies specialise in Gap Insurance and work closely with Momentum Health.
Fill in and submit the form on this page to get one free gap cover quote
All info was correct at time of publishing